english
Technical

event support

, video

and

presentation equipment rental
Ceník pronájmů prezentační techniky v angličtině. Rental price list in English.
The company JOINMUSIC is engaged in renting projection equipment and technical support of cultural and social events since 2001. We have many satisfied clients who come to us with confidence with their requirements. We can offer all our services to you as well.
For our clients, we provide sound and lighting, stage and roofing, and we like to call ourselves specialists in video projection.
Rental of projection equipment
Are you organizing a corporate event, a conference, a presentation, workshop or celebration? If you lack the necessary projection equipment, we offer it for rent. In case of your interest, here you can purchase mentioned projection equipment.
For complete price list of rent projection equipment, please click here.
List of projection equipment
- Plasma TV Full HD, 60", 50", 42"
- Plasma TV, 50", 42"
- LCD TV, 32", 22", 19"
- Projectors
- Frame projection screens (screen sizes: 1,5x2m; 1,8x2,4m; 2x2,7m; 2,7x3,6m; 4x3m; 6x4,5m; 10x7,5m)
- Retractable projection screens
- Tripod projection screens
- Presentation Switchers/Scalers
- Video Line Amplifiers
- Intensity Shuttle USB
- DVD players
- Notebooks
- Converters USB to HDMI/VGA
- Video Mixers
- Interchangeable lenses (wide angle, telescopic)
- Vikuiti film
- VGA amplifiers
- Flipchart paper
- Mouse
- Laser pointer
- Walkie-talkie
- Digital camera MiniDV
- DVCAM
- HDV camera
- Mikroport
- MiniDV tapes
- Tripods
Rental of

lighting equipment
Rental of lighting equipment from JOINMUSIC is the right way to achieve professional lighting with low cost. If you do not know what lighting technology is right for you, do not hesitate to contact us. Our experienced staff will be happy to help you.
For complete price list of rent lighting equipment, please click here.
List of lighting equipment
- 4 eyes blinder light, 2600W
- Halogen 250W, 500W, 1000W
- Inteligent spot head 1200W, 575W
- LED RGB PAR 64
- PAR 56 300W
- PAR 64 1 kW
- Profile spot 750W
- Scan 1200W
- Strobo DMX 2500W
- Wash head 250W, 575W
- UV lights 1000W
- Lighting controller & mixer
- Hazers
- Cables
Rental of

audio equipment
For complete price list of rent audio equipment, please click here.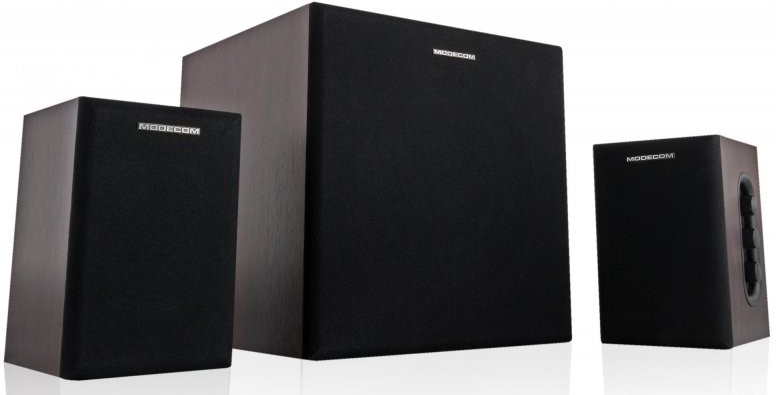 List of audio equipment
- Active speakers, 50W, 60W, 80W, 360W, 400W
- Passive speakers,
- Tri pack systém (2xsatellite, 1xsubwoofer)
- Active mobile PA speaker systems (speaker, 2x microphone)
- Audio mixers
- CD players
- Gramophone
- Amplifiers
- Microphones
Rental of

roofing
List of roofing
Roofing is available in various sizes. The most commonly used are variants of dimensions (plan view) 17x12m, 12x10m, 8x6m, 8x6m light, 5x6m, and heights up to 9m.
Approximate

price list

of complete

rental

for

basic stage dimensions:
Price includes a full lease of the stage (flooring + roofing), transportation and installation and dismantling work are included. Prices are the model example for a one-day event in Prague, VAT excluded, with recommended flooring and roofing size combinations.
Roofing 6x5m, height 3,5m + flooring 6x4m, height 60cm 14.000 Kč
Roofing 9x7m, height 4,5m + flooring 8x6m, height 80cm 25.000 Kč
Roofing 13x11m, height 7m + flooring 12x10m, height 100cm 45.000 Kč
Roofing 17x12m, height 9m + flooring 16x11m, height 120cm 70.000 Kč
Rent a cheap roofing for events with a limited budget
Rent roofing for smaller events
Rental of flooring
List of flooring
- Nivtec platform (heights 20-150cm, sizes: 0,5x1m, 0,5x2m, 1x1m and 1x2m) the stage thus can be built in virtually any size and shape.
- Mobile floor (is a unique system for creating paved areas. It consists of lightweight collapsible plastic sheets, which during installation simply click together as a "puzzle".
o Rola Trac Lite - Static load 15t/m2 – walkable
o Rola Trac – Static load 32,5t/m2 – walkable
o Supa Trac Lite – Static load 54t/m2 – drivable
o Supa Trac Rec – Static load 36t/m2 – drivable
Rental of tents
List of tents
- Scissor tent 3x3m White (price for one day is 1000 Kč, VAT excluded)
- Party tent 10x6m (price for one day is 5000 Kč, VAT excluded)
Smile clouds
Need to refresh your event? We offer Smile Clouds - ensuring complete refreshment of your event - the world's first fully automatic maker of artificial clouds, without manual operation.
You can create any shape or logo according to your specifications.
http://www.smileclouds.com/en/video.htm#snowflake_logo